ORGANISATION
Partners and Organisation
The VMIF takes place in partnership with the Commune de Bagnes (Verbier' s local authority), the local transport operator TMR SA and the Verbier Institute (VI). The event is fully aligned with the communal strategy to turn Verbier into a trailblazing resort for sustainability as well as sport and culture. The VMIF is organised by Isabelle Schirmer, expert in new technology investment and sustainable development, founder of the VMIF and cofounder of the VI.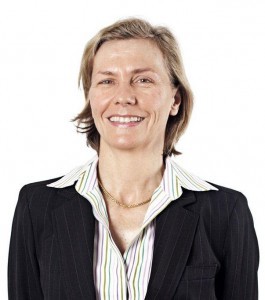 ISABELLE SCHIRMER
Isabelle Schirmer is the founder of the Verbier Mobility Investment Forum.
Isabelle is an adviser and investor focused on the environmental sector. She has nearly 30 years of international experience in strategy, corporate development, M&A and investment applied to the natural resources, industry and energy. From 2010 to 2014, Isabelle was investment adviser for a venture capital fund incubated by Hazel Capital. Prior to this, she held senior executive roles with BP Plc and Arjo Wiggins Appleton and she was a senior consultant with London Economics. She started as a project economist with the World Bank, based in Washington DC.
Isabelle holds an MBA from INSEAD (with Distinction) and Master's degrees from the Paris Institute of Technology (Agro Paris Tech) and the University of Wisconsin in the US.
Isabelle has long held interests in resource efficiency, environmental management and development economics. She was a non-executive director of City Car Club when it was the largest independent car club in the UK.
As a resident of the Commune de Bagnes, Isabelle hopes to stimulate fresh thinking about mobility and help launch innovative projects for the environment and the local community.
This email address is being protected from spambots. You need JavaScript enabled to view it.